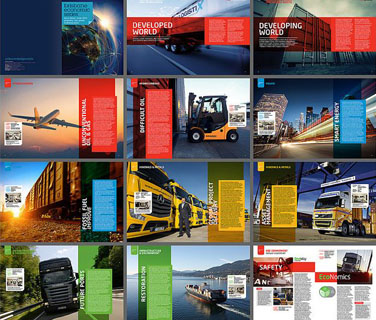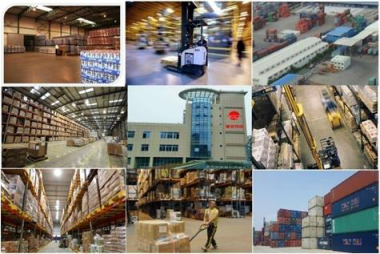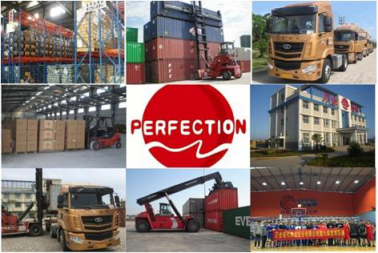 Fuzhou Branch Office
The company was established in May 1993, the first batch of first-class freight forwarding enterprises approved by the ministry of commerce of the state council. No carrier certificate (MOC - NVOCC) approved by the ministry of communications (MOC) and non-vessel carrier certificate approved by the US FMC.
Company's main business is to provide international freight forwarder. The company is one of the largest freight forwarders in Fujian province, to provide the whole container export, import, air transportation and domestic trade service of Southeast Asia, Middle East, red sea, indo-pakistan, Central and South America, USA, Europe, Australia, Africa and so on. To establish an agency relationship with the world and provide the destination door to door and customs clearance service. Other major ports and cities in China have strong partners to provide import and export services at various ports in China.
We always focus to provide professional, personalized and efficiency service to customers.
Xiamen Branch office
Business qualification:
The first class sea and air freight agency approved by the ministry of commerce.
(NVOCC NO: moc-nv 03390)
The United States FMC (federal maritime commission) is registered as an overseas non-vessel carrier
Historical evolution:
Xiamen branch office was established in 2003, is approved by the ministry of commerce level sea and airfreight forwarding company, has more than 15 years of experience in international sea air import and export freight forwarders.
Main business:
Sea, air cargo import and export goods and logistics business, especially in Taiwan import trade agent and the whole air import and export refrigerated container transportation.
International agency network:
Global network to establish a more perfect service system, thoroughly modern logistics with Asia, Europe, Americas, Australia, Africa and other points of the peer to sign the agency contract, can smoothly arrange the port of destination DDP, DDU or distribution and other services.
Perfection Warehousing & Storage(Fuzhou) Co.,Ltd
The company is adjacent to Fuzhou new port international container terminal, which is the first logistics enterprise in Jiangyin. The company mainly engages in container transportation, storage, warehousing (including refrigeration) and customs agent services for imported goods. Has its own yard area of 80000 square meters, of which include the customs inspection areas of 30000 square meters, warehouse area of 5000 square meters (including cold storage of about 2000 square meters), office area of 1200 square meters. The company has 34 heavy Truck, more than 100 frame, 24 freezer outlet for import and export enterprises to provide efficient, fast, thoughtful and safe logistics services.
Fuzhou Perfection Transportation co., Ltd
The company mainly engaged in container transportation, loading and unloading, storage, bonded storage and trade. Company has its own storage area of about 30000 square meters, office area of 2000 square meters, the yard area of 50000 square meters, 16 frozen ark socket, more than 40 heavy truck, 100 frames, is one of the largest container storage and transportation enterprises in Fuzhou.
The company is 500 meters from Qingzhou wharf and 30 meters from Haiying wharf.
The long-term signed agreement with ship-owners, and in part of the transportation line has the obvious
advantage, can be guaranteed to provide customer convenience and flexibility service.
Perfection Express Network Technology Co.,Ltd
The company was established on July 29, 2016, registered capital of 70 million. The company's business include: the freight forwarders, Supply chain management services, Technology development, technology transfer, technical consultation and technical services in computer field; Development and sales of computer software, electronic products, Game software development, computer system integration, web design, Business information consultation; Enterprise marketing planning, warehousing, Prepackaged food and bulk food, dairy products (including baby formula), aquatic products, primary produce, wholesale and retail of fruits and vegetables, etc.
At present, the company's distribution across a line within the APP software products and various kinds of beverage, snack food, etc., variety complete, and with several retailers and agents established a long-term, stable relations of cooperation.
The company's business model Internet + logistics + business Flow guarantee the customers has safe, fast and professional accurate logistics services.
Fujian Mingxing Logistics Company
The company covers an area of 25 acres, adjacent to the Qingzhou pier and aquatic products trading center, 2017, in May obtain the Mawei district government agreed: Company will upgrade existing ordinary warehouse for temperate cold chain center.
The cold chain center will provide bonded storage, inspection, processing, distribution and supply chain finance of imported meat, aquatic products and fruits and vegetables.
The design of the center is about 50,000 tons, and the processing shows and other supporting facilities are about 5,000 square meters. The investment plan is 200 million RMB, and the estimated annual turnover will be over 500 million RMB.
Perfection (fuzhou) Joint Distribution Center
Perfection (fuzhou) joint distribution center project, is the important projects of the state council and provincial, municipal government strongly support, was listed in "Fuzhou 13th Five-Year Planning major logistics project".
Project is using logistics + Internet+ mode, build a low cost, high efficiency distribution transit warehouse, and as our company covers the existing business provinces and national large data center,
technology center and financial settlement center. After the completion of the project will be to solve the Fuzhou city distribution last mile bottleneck, introduction of new energy vehicles to solve problems such as air pollution in cities and urban distribution congestion, produce positive role in promoting and demonstration effect.