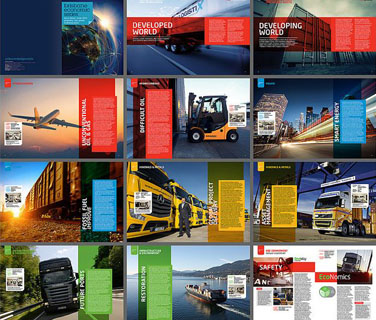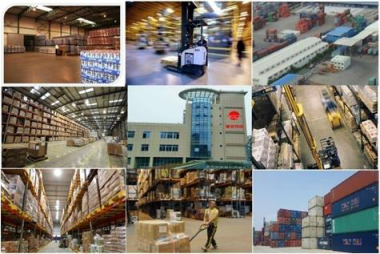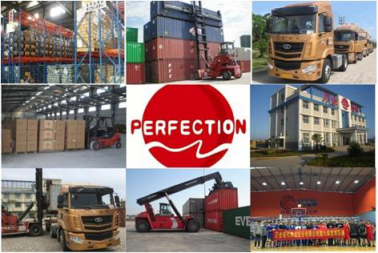 Perfection Logistics Service (Fuzhou)Co.,Ltd
Perfection Logistics Service (Fuzhou)Co.,Ltd was founded in May 1993, the company is one of the first batch of first-class international freight forwarding enterprises in Fujian Province approved by the Ministry of Commerce of the State Council. Obtained NVOCC Certificate (MOC-NVOCC) approved by the National Department of Transportation and NVOCC approved by the US FMC.
The company is mainly engaged in logistics industry, providing international shipping integrated logistics services with international freight forwarding as the core business, and has been the vanguard of Fuzhou freight forwarding enterprises for more than 20 years, and has maintained good cooperative relations with major carriers and customers for a long time, and has excellent industry reputation.
Address: 5th floor, Huqian Office Building, No. 203, Fufei South Road, Gulou District, Fuzhou City
Enterprise email: chenyu_jy@perfectionlog.com Tel: 87810005 15059182668 Miss Chen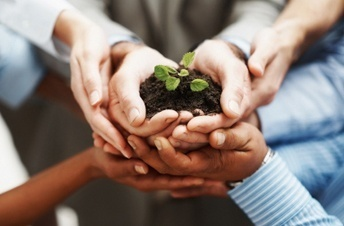 Perfection Logistics Service (Xiamen)Co.,Ltd
Perfection Logistics Service (Xiamen)Co.,Ltd is located in Xiamen, an economically developed and scenic port city, and is a first-class international freight forwarding enterprise approved by the Ministry of Commerce of the People's Republic of China, and a NVOCC approved by the Ministry of Communications of China and the Federal Maritime Commission (FMC) of the United States.
Over the years, the company has cultivated an excellent team that is customer-oriented and known for its efficient service, and we have been adhering to the business philosophy of "perfect service, connecting the world" and cooperating seamlessly with shipowners and creating a win-win situation.
In the future development process, we will continue to adhere to the development concept of "professionalism, integrity, mutual benefit and win-win", and continue to provide customers with professional, efficient and high-quality modern logistics services!
Address: 16th floor, Yinlong Building, No. 258 Dongdu Road, Huli District, Xiamen
Tel:0592-5615500Mr. Su 15259203416 Miss Lin
Email: dennissu@perfectionlog.com
Perfection Dpot Division
The Depot Division provides container receiving, storage, distribution, container inspection, maintenance, freezer PTI testing and import and export cargo unpacking, large-scale warehousing, distribution, cold chain and other management services.
The division has three yards with an area of 22,000 square meters, 17,000 square meters and 70,000 square meters in Mawei Port and Jiangyin Port respectively, which can store more than 10,000 TEU empty containers at the same time, two Kalmar reach stackers, four Kalmar forklifts, 10 forklifts, and the site area and professional container lifting equipment are among the best in the port yards outside the port in Fuzhou. Professional and senior operation team, high efficiency, safe and reliable.
The shipping companies represented by EMC (Evergreen Shipping), MSK (Maersk Line), CMA (CMA CGM), COSCO (COSCO), OOCL (OOCL Containers), WH (Wan Hai Shipping), HMM (Hyundai Merchant Marine), KMTC (Korea Shipping) and so on.
Address: No. 8-2-1, Fuzhou Free Trade Zone, Mawei District, Fuzhou City
Tel: 13599055357 Mr. Zhao 83986236 13705954046 Miss Wu
Perfection Transportation Division
Perfection transportation division now has more than 50 truck vehicles and more than 200 frames. The divison has established a strict safety production standardization system, through the quality management system demonstration (ISO9001), has an experienced professional logistics operation team, mainly for domestic and foreign customers to provide freight forwarding, truck transportation, cold chain transportation, less-than-truckload transportation, trunk and branch transportation, loading and unloading storage and other comprehensive transportation services, all vehicles are equipped with Beidou navigation and positioning system, there is a perfect electronic information system, the implementation of the whole process of positioning, tracking, monitoring, to ensure the safe and fast delivery of goods, has established a professional, High-quality, honest corporate image.
Address: No. 8-2-1, Fuzhou Free Trade Zone, Mawei District, Fuzhou City
Contact number: Mr. 13950292458 Ni 83986236 13705954046 Miss Wu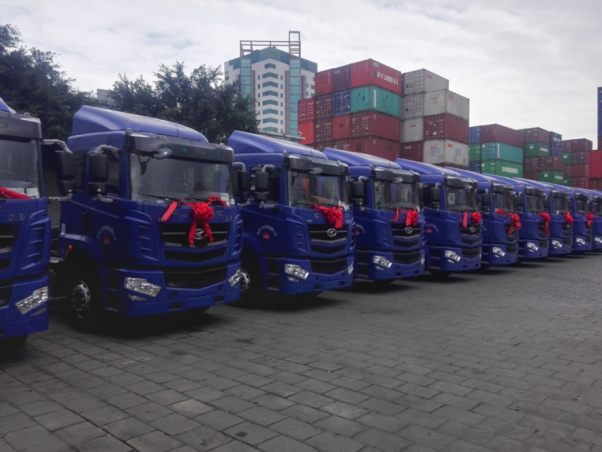 Perfection Supply Chain Division
The business division is adjacent to Fuzhou New Port International Container Terminal, with its own yard area of about 70,000 square meters, including 30,000 square meters of customs joint supervision site, warehouse area of about 5,000 square meters (including cold storage of about 2,000 square meters), office area of about 1,200 square meters, and on November 17, 2008, it was approved by the customs to establish a customs supervision site with an application area of 31,000 square meters. The warehousing and distribution network covers the whole country, and at the same time, a global logistics service network has been established in Singapore, Malaysia, Indonesia, the Philippines and other "Belt and Road" economic belt countries, equipped with international leading container professional lifting and unloading, operation equipment, and a perfect electronic monitoring system (monitoring video signal cut into the customs monitoring system). The cold chain center is equipped with internationally renowned refrigeration temperature control system, advanced logistics standardization equipment such as mooring, stacking, loading and unloading, automatic temperature control and food safety traceability management throughout the process, which can realize the inspection and clearance, distribution, warehousing and distribution of imported and exported food in the environment of 5 °C ~ -25 °C multi-temperature zone.
Our business includes: import and export trade, providing integrated import and export trade service solutions; Bonded warehousing, container warehousing, shipping agency, freight forwarding, container transportation, cold chain logistics services, overseas and domestic two-way logistics services; International logistics supply chain business such as import and export customs inspection platform; Provide supply chain services for ports across the country and supply chain financial services for the world.
Adhering to the service principle of "thinking about what customers think, anxious about what customers are anxious about, customer satisfaction is the only standard for testing our work", we provide efficient, fast, thoughtful and safe logistics services for import and export enterprises.
Address: Jiangyin Industrial Zone, Fuzhou City Tel: 0591-85966862 18759110900 Mr. Chen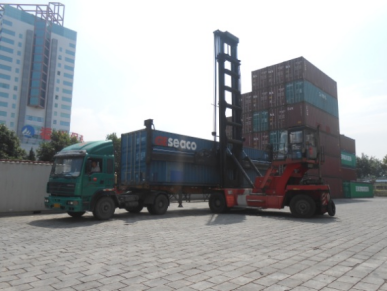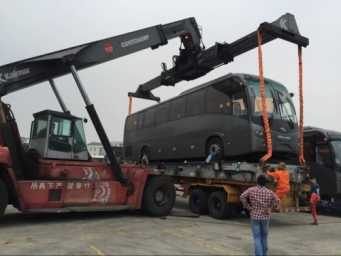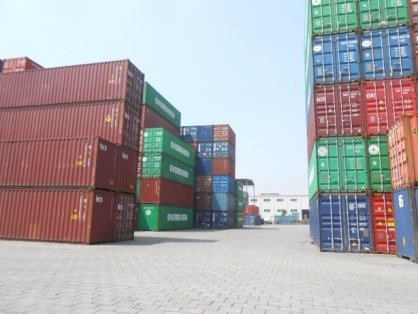 Wan Xing Quan Transportation Co.,Ltd
Wan Xing Quan Transportation Co.,Ltd is a comprehensive logistics service enterprise specializing in the import and export trade of dangerous chemicals (and ordinary goods), international freight forwarding, transportation and warehousing.
The company has the license plates for the road transportation of containers (tanks)/tankers, temperature controlled refrigerated goods, and inbound and outbound transportation of multi category international dangerous goods (Class 3, 5.1, 5.2, 6.1, 6.2, 8, and 9). It has more than 50 professional dangerous goods tractors and frames, more than 50 special cold dangerous plugs for new energy batteries to transport refrigerated containers, and all vehicles are equipped with 24-hour GPS positioning and tracking system to realize the sharing of safety data chain in the whole process of logistics transportation and around the clock; The company has set up a management team with professional ability and job qualification. The internal operation system is perfect, including drivers and safety escorts. All the staff have passed the training of dangerous goods transportation knowledge and job assessment.
The company firmly adheres to the tenet of "safety first", and the concept of "strict management, efficient operation, professional team, and high-quality service". Relying on the group's decades of deep logistics accumulation, sound network, scientific management system, and strong customer base, the company provides customers with international and domestic one-stop service, chemical supply chain management and other special logistics customized solutions.
Tel.: 85968672 13705078792 Mr. Jin 13960903985 Mr. Wang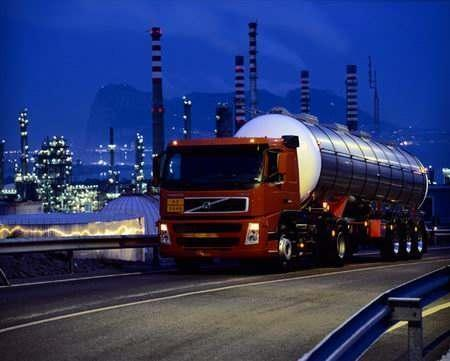 Perfection (fuzhou) Joint Distribution Center
Perfection (fuzhou) joint distribution center project, is the important projects of the state council and provincial, municipal government strongly support, was listed in "Fuzhou 13th Five-Year Planning major logistics project".
Project is using logistics + Internet+ mode, build a low cost, high efficiency distribution transit warehouse, and as our company covers the existing business provinces and national large data center,
technology center and financial settlement center. After the completion of the project will be to solve the Fuzhou city distribution last mile bottleneck, introduction of new energy vehicles to solve problems such as air pollution in cities and urban distribution congestion, produce positive role in promoting and demonstration effect.